Interviews with 8 Independent Publishers in China

Recent years have seen a range of micro independent publishing organisations emerging throughout China, pushing the boundaries of publishing and demonstrating a new type of creative resilience. The books they produce are distinct from mainstream publications both in terms of content and form, providing a much-needed counterpoint to the major publishing market in China.

However, under the provisions of Chinese law, individuals or private organisations do not have the right to publish these independent books. In this sense, independent publishing could be said to be illegal. Nonetheless, there are people who are challenging this—exploring the potential of independent publishing and pursuing their dream of an autonomous voice within publishing in China.

With respect and curiosity, I interviewed many independent publishers in five different cities in China – documenting their experience, observing the difficulties they have had to overcome and establishing their hopes for the future. The final outcomes for this investigation include a documentary film, self-published publications and interactive banners. The Chinese texts on the banners are quotations from the publishers themselves. The banners replace the correct Chinese characters into rarely used ones with the same pronunciations. So even Chinese speaking people won't understand the meaning until they check the pronunciation for each character or touch the banners to hear the translation. This method is intended as a speculative system of how to communicate under heavy censorship in China.

The symbol "∞" means something without any bounds. This project is named "∞" as an expression of the principle that publishing should not have any borders and should not be restricted.

If you want to purchase the publications, please contact qyuanevelyn@outlook.com.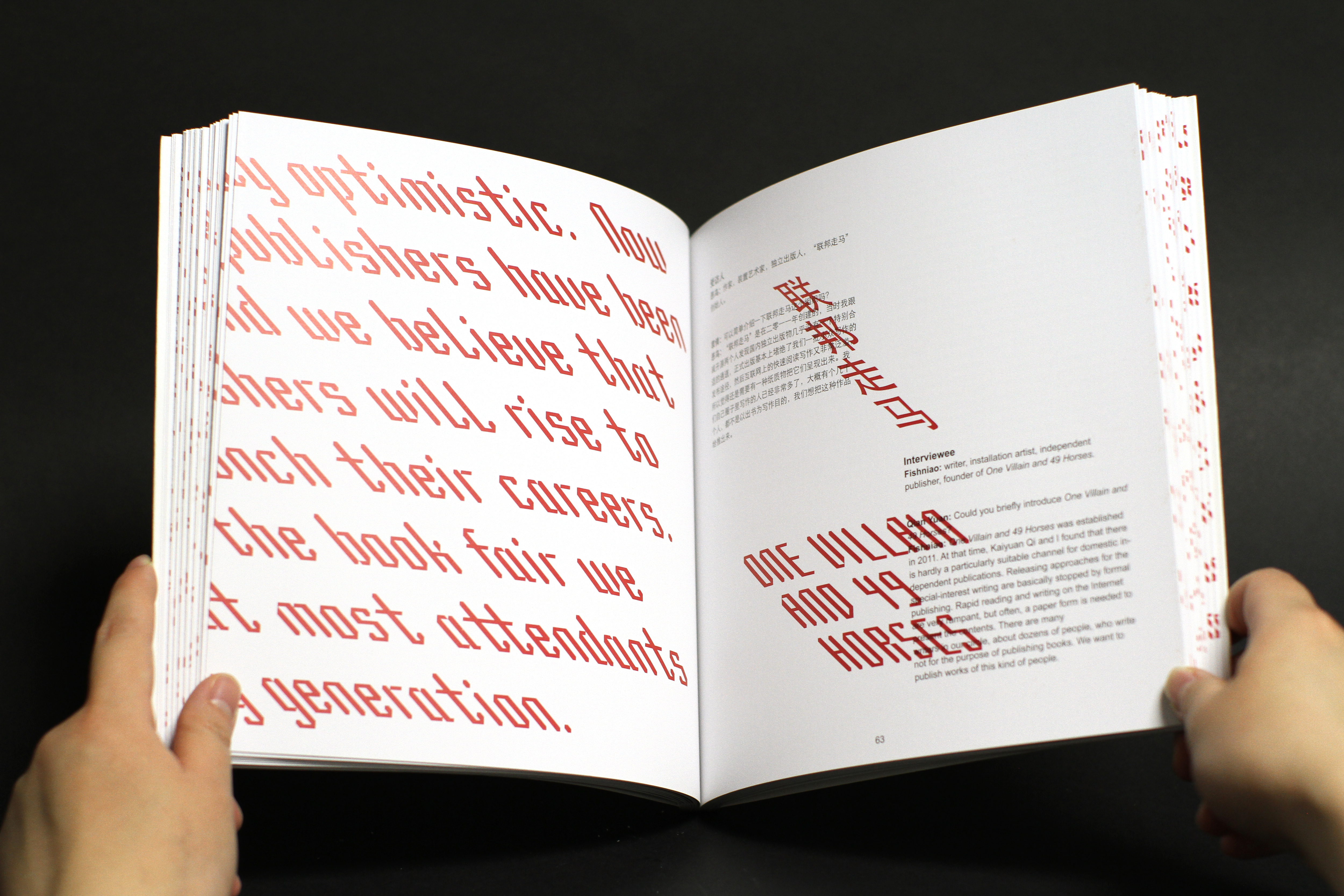 Independent Publishing in China from Q Yuan on Vimeo.